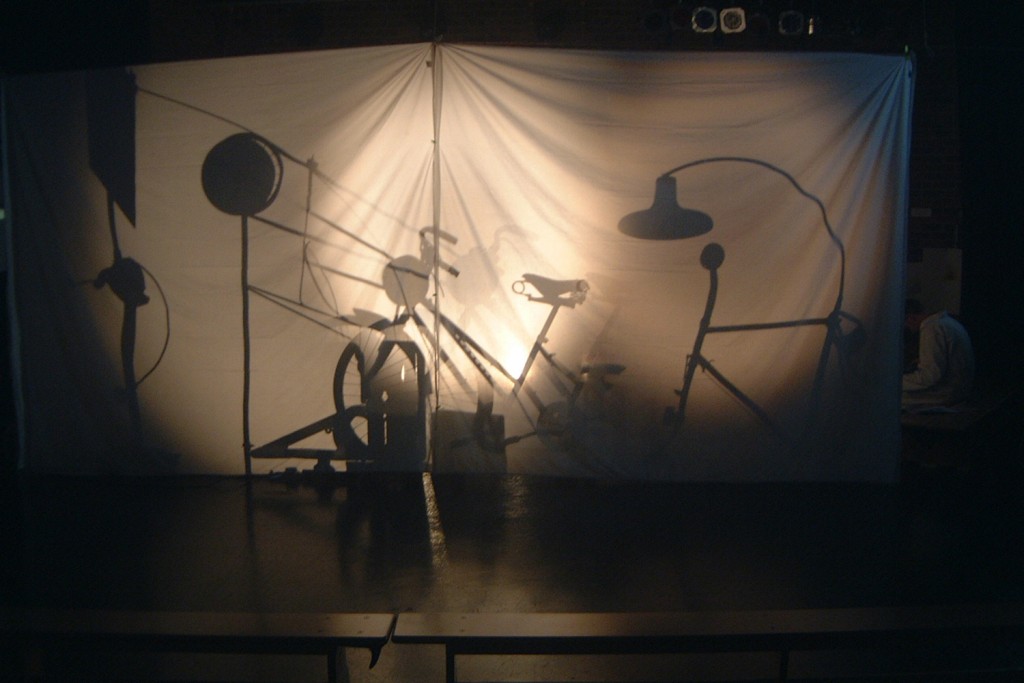 Participatory projects
Pedal Power Drawing Machine after Tanguely in collaboration with Neil Robson commissioned by Tuke School and Creative Partnerships.

Andrea Carr has run workshops, created tactile/interactive exhibitions/installations created set and costumes/props/masks.
She has worked on participatory projects with amongst others: Royal Festival Hall (Clore Ball Room and Purcell Room), Somerset House, Margate Theatre Royal, Cumming Museum, Handel House Museum, Steiner Theatre (Rudolf Steiner House), South Bank Centre, Philamonia, HMDT, Creative Partnerships, Glyndebourne and MENCAP, Opera North Discover and with amongst others: Clare Whistler Grow environmental project teachers 'inset day,' Roger McGough 2000, Lavinia Greenlaw'98 Poetry International at the South Bank, Jenny Sealey with Graeae and ENO, Ormond Street Children's Hospital with Hannah Finch.